Return to Wonderland, Lute Pieces
David Braid (1970-) • Renaissance lute • French tablature
• Composer(s): David Braid (1970-)
• Title: Return to Wonderland:
• Sub-title: Lute Pieces
• Year of edition: 2015
Return to Wonderland
Writing new music for lute in the early 21st century throws up some challenges, not least the weight of history. However, if approached 'neutrally' -- i.e. as a new instrument, to some extent ignoring the styles of the past – one realizes quickly that the lute is an underused and fascinating resource for our own time. The short sustain invites contrapuntal, lively ideas while the clarity of the plucked double courses allow for very clear harmonic writing also.
The five lute solos here look at different aspects of what the instrument 'wants' to do, repeated notes, large-interval harmonic voicing, dancing rhythms, themes in the lower parts, etc. I have avoided extended techniques as these are now considerably dated and instead have looked into the new ways in which this instrument can communicate the musical fundamentals of the harmony and linear aspects of today's music.
Because the sound of the lute, although transparent, is actually quite rich, one does not need to double notes within harmonies or have thick large chords, lightness is an essential part of the instrument's soul.
Even within my own, contemporary, style an independence of voices and rhythm as can be found in earlier music remain highly suitable to the lute. Having said this, a minimal, sparse texture can also work very well; all of these are present in this range of pieces.
Another interesting factor is the lute's small dynamic range, the result of this for a composer is that it is no longer a concern (or even a useable expressive factor) and one is forced to find other devices for expressive effect, especially tempi fluctuation, variation of voicing and ornamentation, amongst other things. This is comparable to writing for a small family instrument ensemble such as a string or brass quintet; timbre is found through harmony rather than actual sound. It is hoped that the curious player may find some interest in the different ways that I've used the 'little orchestra' that is the lute in these five pieces.
These 5 short pieces can be played as a set in any order or individually or in smaller groups of 2,3 or 4, as is required by the performer.
David Braid | Le Luth Doré ®2015
All things consequent
A subtle string to sound
Birthday song
Return to wonderland
Two-part invention
• Editor(s): David Braid
• Music period: Contemporary
• Instrument(s): 8c Renaissance lute
• Instrumentation: Renaissance lute solo
• Notation: French tablature
• Modern edition: Urtext
• Publisher: Le Luth Doré Urtext Editions
• Year of publication: 2015
• Collection: Contemporary Music Collection
• Pages: pp. 22
• Dimensions: 230x310 mm
• Weight: 0,320g
• Binding: Section sewn glue binding
• ISMN: 377-0-0017-8810-4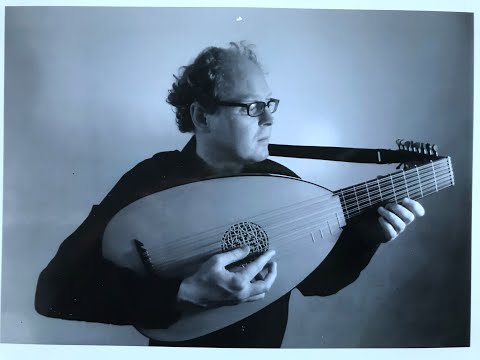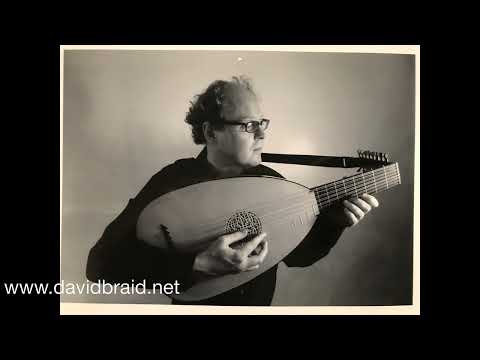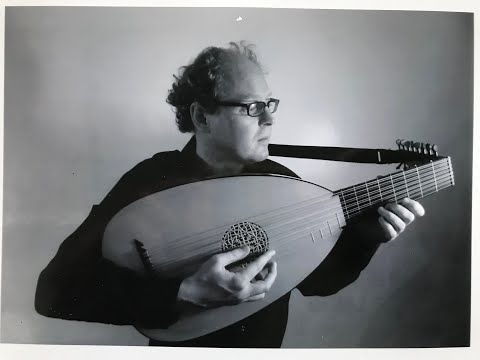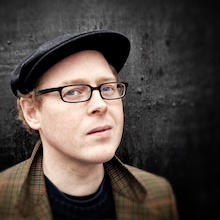 David Braid
Lutenist, Composer
David's work has been performed internationally, in Europe and the Americas and broadcast on BBC Radio 3. UK performances include Wigmore Hall, The Purcell Room, Wilton's Music Hall, 1901 Arts Club, amongst others.
Steve Reich said of David Braid's work: "Morning - Integration of voice with string quartet beautifully done – particularly first entrance. Writing for instruments is solid and sounds very good to me. Very honest stuff".
Recordsinternational.com said in a review of David's recent CD with Toccata Classics (David Braid: Chamber and Instrumental Music): "These recent chamber works represent the mature style of an intensely self-critical composer who acknowledges a wide diversity of enthusiasms and influences, which have been thoroughly absorbed into a personal idiom".
David studied at The Royal College of Music, taking joint-first study in Composition with Edwin Roxburgh and Guitar with Charles Ramirez; also attending George Benjamin's composition classes.
David undertook further study, with Robert Saxton, at The University of Oxford, also spending a year at The Cracow Academy of Music.
He is also the recipient of a number of awards including The John Longmire Prize for Composition and the Jack Morrison Prize for Guitar, both at the Royal College of Music.
Le Luth Doré Urtext Editions
The Le Luth Doré Urtext Editions offer musicians and musicologists worldwide reliable and authoritative musical texts. The main features are:
• superb and aesthetically appealing music engraving
• optimized for practical use (page turns, fingerings)
• books originally in Italian tablature are published in both Italian and French tablatures
• high-quality and durable (cover, paper, binding)
• both original and modern prefaces, documentation of the corrections made and explanatory footnotes in English, French, Italian, German …
About Le Luth Doré Urtext Editions
Our editions are urtext: we strive to provide reliable musical texts that are as true as possible to the existing sources and the composer's intentions. We are aware, of course, that it is impossible to reconstruct the one and only urtext. Often, several manuscript sources exist for the same piece, and there is little reliable guidance for determining which version best represents the composer's intentions.
Although we cannot entirely dissipate historical uncertainty, we can compare texts and correct obvious errors, which sometimes occur even in autograph manuscripts. Sources have been meticulously examined - note by note, mark by mark.
When facing ambiguity inherent to the sources, wise editorial judgment must take the place of textual certainty.
The most important observations and editorial decisions are elucidated in the prefaces, in the critical commentary, in footnotes, or marked as such in the musical text. It therefore comes as no surprise that an editor has to invest a great deal of patience, knowledge and time when piecing together an urtext that is true to the source and, hopefully, to the composers' intentions as well. Proven specialists with extensive knowledge and experience edit our Le Luth Doré Urtext Editions in close cooperation with our Editorial Department.
Each verified musical text preserves the original fingerings and notation of ornamentation and, in the absence of original manuscript notations, also sets forth helpful suggestions by modern masters regarding useful fingerings and ornaments faithful to historical style, as a stimulus to further thought and a starting point for the student's approach to performance.
We are deeply grateful to all the extraordinary musicologists, music teachers and artists that put their knowledge and experience at our disposal for Le Luth Doré Urtext Editions.
Le Luth Doré ©2015
We found other products you might like!